Microphones
There are essentially two main types of microphone: Dynamic and Condenser.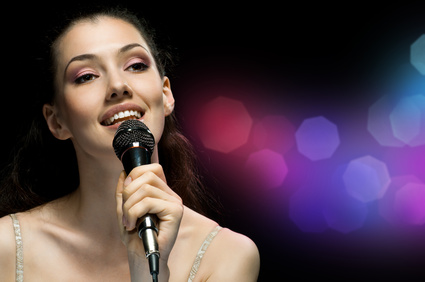 Dynamic
Dynamic microphones can handle very high sound pressure levels making them best suited for recording loud sounds such as drums, percussion or a powerful vocalist. Dynamic microphones do not require an external power supply.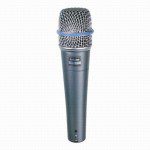 Condenser
Condenser microphones, also called capacitor microphones, sound full and rich and capture more detail than dynamic microphones. They do not however, handle high sound pressure levels very well and are prone to distortion. Condenser microphones usually require external power supplying 48v (phantom power).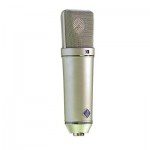 Polar Patterns
The polar pattern of a microphone refers to the direction from which it picks up sound.
There are four main types of polar pattern: Cardioid, Hyper-Cardioid, Figure Eight and Omni-Directional. Each is represented by a symbol on the body of the microphone.
Cardioid
The cardioid pattern is symbolised by a heart like shape with the point of the heart representing the front of the microphone.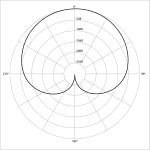 A Cardioid pattern picks up sound mostly from the front, a little from the sides and virtually nothing from the rear. This pattern is useful if you are recording more than one instrument at the same time and want to avoid spill or bleed from one mic to another. For example, if you are recording a cello and a violin together in the same room, using a cardioid pattern on each microphone will ensure that the cello is not picked up by the violin microphone and vise versa.
Hyper-Cardioid
The hyper-cardioid pattern is symbolised by a elipticle shape with a small er circle below. The circle represents the rear of the microphone.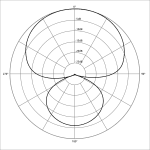 Hyper-Cardioid patterns are much the same as a cardioid patterns though much tighter and even better at elimiating unwanted spill from other instruments.
Figure 8
The Figure 8 pattern is symbolised by two circles one above the other which looks a little like the number 8.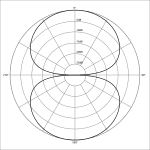 This pattern picks up sound equally well from the front and the rear but very little from the sides. This pattern can be very useful when recording two voices or intruments whilst blocking out any other sound. For example, use this pattern when recording two singers simultaneously, one facing the front of the mic and one facing the rear.

Omni-Directional
This pattern picks up sound equally well from all directions and is repreented by a circle symbol.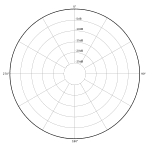 Further reading: